At the corner of 10th and Lincoln, this Dependable Cleaners location boasts a wide range of services and a friendly, enthusiastic staff. For over 15 years, this dry cleaner has served and supported the Capitol Hill community and the surrounding neighborhoods, including Lincoln Park and Congress Park.
Dry Cleaning & Laundry Services Near Capitol Hill
We combine excellent customer experience and expert laundry service to help you look and feel your best. Our Capitol Hill location specializes in a number of laundry services, including:
Laundry Just Got Easier
We  believe feeling your best should be a breeze, which is why we're committed to offering time-saving options that make it even easier to get your laundry done. Our Lincoln Street location offers:
Curbside service
Free pickup and delivery within a 5 mile radius
Same day service for items dropped off before 9 am M-F
Frequently Asked Questions About This Location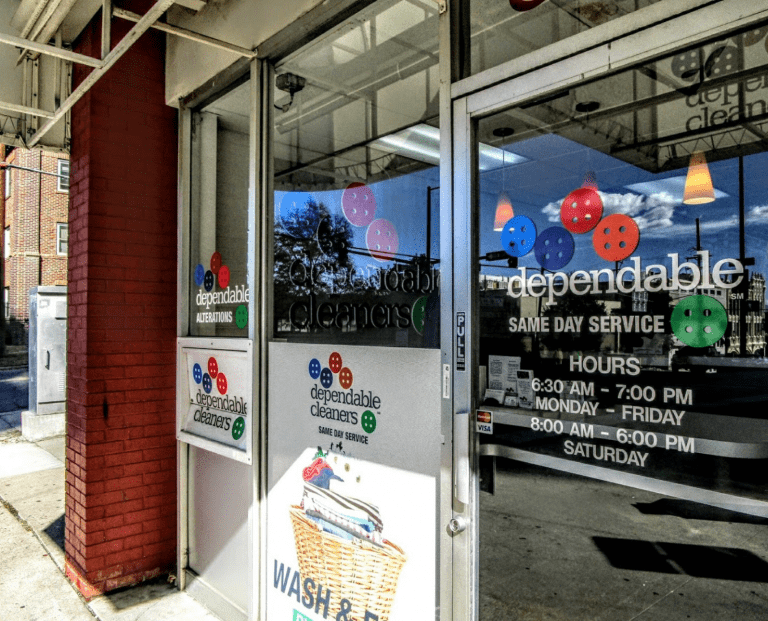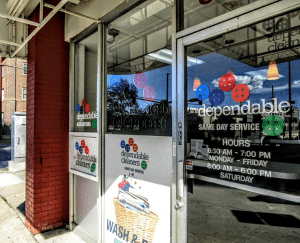 Is there a parking lot? 
Yes. Our parking lot is behind the building. Customers are welcome to park in the lot to drop off/pickup items or while using our curbside service option.
How does curbside service work?
You can pickup or drop off laundry using curbside service. Simply call the store when you arrive and a team member will come out to assist you.
Meet The Capitol Hill Dry Cleaning Team
The Capitol Hill team is committed to putting customers first. Customers can expect personal attention, prompt and attentive service, and a friendly atmosphere. Dependable Cleaners' customers are more than a client – they're part of the family!
In addition to getting to know customers, this team strives to go the extra mile. Thanks to this attention to detail, customers at this location can expect expertly cleaned clothes returned to them looking fresh as new.
If you're looking for the best dry cleaner in the Capitol Hill neighborhood, be sure to visit our Lincoln Street location!